Library
BSUIR library
provides support of educational process and scientific research at the University and seeks to use as many state-of-the-art information technologies as possible to provide high-quality services to the University staff and students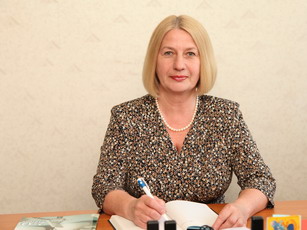 Director of BSUIR library
Ludmila Sizova
Member of the Belarusian Library Association
The history of the library began in 1964 together with the foundation of the University. At that time 27,587 books were handed over to the University library by Belarusian Polytechnic Institute (nowadays Belarusian National Technical University).
The library serves more than 12 thousand readers annually. The cumulative book collection have grown from a few thousand volumes into an accumulation of several million books, maps, manuscripts and journals covering such areas as engineering, informatics, electronics, natural sciences, etc.
Today, the library can boast of modern computer infrastructure. Workplaces for the library staff and users are united into one local university network. Reading halls provide more than 100 computerised workplaces with the Internet access, including Wi-Fi. All necessary information for users is published on the library website.
BSUIR library regularly provides access to the databases of the world leading information suppliers via the Virtual Reading Hall of the National Library of Belarus. Access is provided from all computers of the local university network.
The list of the library information services, including the usage of computer and multi-function equipment, constantly extends. For remote users the virtual services 'Electronic Delivery of Documents' and 'Virtual Help Service' are organised. Computerised service of students has been provided by the library since September 2011. If someone wants to get some educational literature, they may use an electronic ticket and an electronic request form.
Access to the electronic resources is provided in seven reading halls. Out of 390 seats, 85 are equipped with desktop computers and 62 are used for work with laptops. Sponsorship intended to improve the existing and open new computer-equipped reading halls is performed by the iTechArt Group companies and JSC 'Priorbank'.
Scientific publications of the University academic and scientific staff, such as teaching and methodological guidebooks, scientific publications, conference proceedings, are accumulated by the BSUIR Repository in soft copies.
The library departments, units and service locations:
Building No. 2

Location:  P.Brovki str. 4

-     Administration

-     Acquisitions

-     Cataloging

-     IT Support

-     Marketing

-     Reference Collection & Information Services

-     Normative & Technical Documentation Centre

-     Reading Halls for Researchers & Students

-     Periodicals Centre

 

Building No. 3

Location:  P.Brovki str. 10

-     Digital Library Reading Hall




Building No. 4

Location:  Gikalo str. 9

-     Digital Resources & Services Centre

-     Fiction Library

-     Book Crossing




Dormitory No. 1

Location:  Kolasa str. 28

-     Reading Hall for Students
BSUIR library staff constantly participates in the largest librarianship forums to improve the professional level. Active adoption of electronic library funds along with printing documents allows to satisfy the educational and research requirements of the University. At the same time it improves the quality of training and education on the whole, while global informatisation and integration is going on.