Foundation Year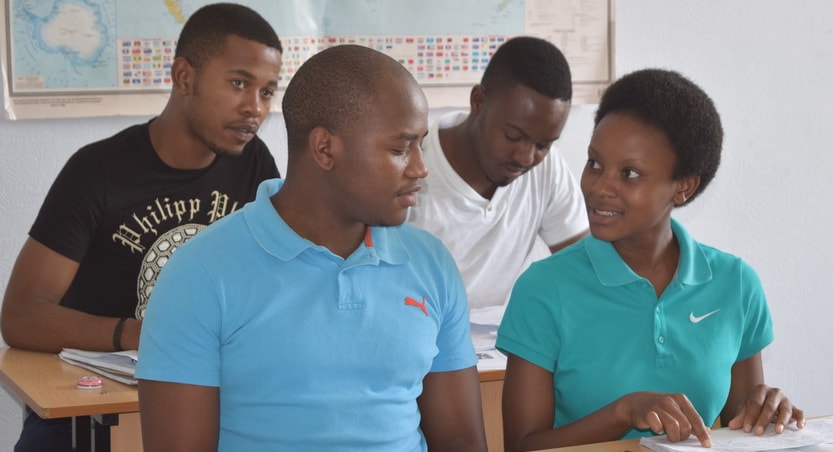 The Belarusian State University of Informatics and Radioeolectrics offers Pre-University Preparation (Foundation Year) courses for international students who are willing to apply for any of the
over 100 University degree programmes
. These courses are designed for those who have completed secondary or tertiary education, but would like to enrich their knowledge in key disciplines (Russian language, Physics, Mathematics or Computer Science) before taking a degree programme. International students may choose between Russian-medium or English-medium Foundation Year; it usually depends on the instruction language of the chosen degree programme.
CURRICULUM & ACADEMIC CALENDAR
The Foundation Year lasts for about nine months. The first group of trainees starts on September 15. Hence the application deadline is October 15, as a rule there are two to three additional groups beginning their studies within the next two months. The Foundation Year courses last till June 30, with a break for vacations in the midterm (2 weeks in February, as a rule). In June there is an examination session on four subjects taught at the course, which are a Language course (Russian for Russian-medium programmes applicants, or English for the English ones), Physics, Mathematics and Computer Science.
Discipline

Number of

academic hours

Type of assessment

Fall semester

Spring semester

Russian/English

840

Test

Exam

Physics

144

-

Exam

Mathematics

144

-

Exam

Computer Science

90

-

Exam
In addition to the English language classes the English-medium Foundation Year offers some extra-hours of the Russian language skills for international students to be able to communicate on the street. Generally the group size is 8 to 12 people. Modern teaching methods are used to make the trainees' progress faster and include lecture hours and practical classes, workshops and linguaphone classes.
Upon successful graduation international students are awarded with the official Foundation Year Certificate that grants them a possibility to progress directly into the University degree programmes of their choice without taking any entrance exams or interviews.
TUITION FEE & APPLICATION
Tuition fee amounts to 2000 USD for the whole course and covers teaching, study materials, examination fees. Full payment shall be made after the conclusion of the agreement on education but before the enrollment to the programme.
Application documents are to be submitted from April 01 to October 15. More about
How to Apply
.