BSUIR INTERNATIONAL PROJECTS
The Belarusian State University of Informatics and Radioelectronics is always open for fruitful and mutually beneficial cooperation, knowledge exchange, design and implementation of progressive innovations. The University places much attention on the development of international cooperation with foreign educational and research organizations. BSUIR students and staff are actively engaged in various international programmes and projects:
European Commission programmes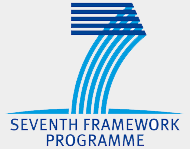 Objective: To strengthen the scientific and technological base of European industry and to encourage its international competitiveness.
Projects:
SCUBE ICT
Project Title: Strategic cooperation in Ukraine, Belarus and EU in information and communication technologies
PVICOKEST
Project Title: International cooperative programme for photovoltaic kesterite based technologies
BELERA
Project Title: Reinforcing carbon nanotubes and photonics research cooperation between the Belarusian State University of Informatics and Radioelectronics and the European Research Area
NB: BSUIR is the first out of Belarusian universities to coordinate a project financed under FP7
NANOMAT-EPC
Project Title: Deployment of societally beneficial nano- and material technologies in European Partnership Countries

Full programme name: International Association for the promotion of cooperation with scientists from the independent states of the former Soviet Union
Objective: To promote, by means of an international effort scientific research in the new independent states of the former Soviet Union, and cooperation between researchers from these countries and the international scientific community.
Projects:
INTAS 93-3515
Project Title: Synthesis of non-homogeneous composite coatings and development of their non destructive quality control with a view to applications in magnetic recording systems, printing industries, and in motor engines
INTAS 94-1783
Project Title: High-frequency dynamics in discrete and continuous superconducting Josephson systems
INTAS 96-2248
Project Title: Selective three-dimensional electrodeposition of nanophase and amorphous moving microstructure for application in micromachining and Micro Electro-Mechanical Systems
INTAS-Belarus 97-0880
Project Title: Plated Cooper Inter connect Systems for Advanced Microelectronics
INTAS-Belarus 97-250
Project Title: Synthesis and investigation of compositethree-dimensional structures for photonic applications
INTAS 03-51-6486
Project Title: Erbium in heterogeneous systems on silicon

Objective: To contribute to the creation of an area of cooperation in the field of higher education between the European Union and the Tempus Partner Countries of Eastern Europe, Central Asia, the Western Balkans and the Mediterranean region
Projects:
PICASA
Project title: Promoting Internationalization of HEIs in Eastern Neighborhood Countries through Cultural and Structural Adaptations
FKTBUM
Project title: Fostering the Knowledge Triangle in Belarus, Ukraine and Moldova
CERES
Project title: Centers of Excellence for young RESearchers

Objective: To enhance the quality of European higher education by fostering co-operation with third countries in order to improve the development of human resources and to promote dialogue and understanding between peoples and cultures
Projects:
EMP-AIM
Project title: Erasmus Mundus Partnership for Belarus, Ukraine and Moldova
Scholarship for Post-Doctorate exchange student
EuroEast
Project title:
Scholarship for a degree course in Information Systems and Computer Engineering (M.Sc.)

In 2014 a new European programme is launched called Erasmus +. The period of the programme is 7 years (till 2020) and oriented on education, training, youth and sport.
It has replaced seven programmes bringing together:
‒ The Lifelong Learning Programme (Erasmus, Leonardo da Vinci, Comenius, Grundtvig and Jean Monnet)
‒ The Youth in Action programme
‒ Five international cooperation programmes (Erasmus Mundus, Tempus, Alfa, Edulink, the programme for cooperation with industrialized countries)
‒ The new sport action.
Objective:
Erasmus + provides grants for a wide range of actions and activities in the fields of education, training, youth and sport. The programme gives opportunities to students, trainees, staff and volunteers to spend a period abroad to increase their skills and employability. It supports organizations to work in transnational partnership and to share innovative practices in the fields of education, training and youth. The new Sport action will support grassroots projects and cross-border challenges such as combating match-fixing, doping, violence and racism.
the Union State Programmes
BSUIR has accumulated huge experience in international projects under the following programmes of the Russia-Belarus Union State:
NANOTECHNOLOGY SG
SKIF-GRID
COSMOS-NT
COMPOMAT
IAESTE
BSUIR cooperates with the International Association for the Exchange of Students for Technical Experience. Our students have undergone internships in Germany, Switzerland, Norway, Serbia, Turkey, Greece, Spain, Macedonia, Poland, Austria, Belgium and etc. At the same time students from these countries have been provided internships in BSUIR and our partner companies (EPAM Systems, SaM Solutions, Effective Soft, Qulix Systems, etc.) Recently, our University has started to represent all Belarusian universities at annual IAESTE conferences. Thanks to our participation in a Tempus project "PICASA" we have also been able to make a IAESTE guide for incoming students. Please, read more here:
IAESTE guide
Scholarship Programmes
BSUIR scientists are actively engaged in the international research projects that are financed under the Belarusian Republican Foundation for Fundamental Research (e.g., 18 projects in 2014) and international contracts on the development and supply of science-intensive products and services with organizations from Russia, Chima, Venezuella, France, Germany, the UK, Belgium, etc. More information about Research Projects.
ADDITIONAL INFORMATION
on Educational Programmes:

International Relations Office

Tel: +375 17 293 89 17

E-mail: oms@bsuir.by

on Scientific Programmes:

Marketing and Science Communication Department, R&D Unit

Tel.: +375 17 293 85 71